A late night run for two-buck Chuck finally got me to Trader Joe's new location off Sunset. Three parking garage floors down is the entry way to the store. I expected cheap grocery store goods, not a rehash of Rock n' Roll motifs. However, this store's novel location may have called for a new spin on things.
First, the elevator from the parking garage...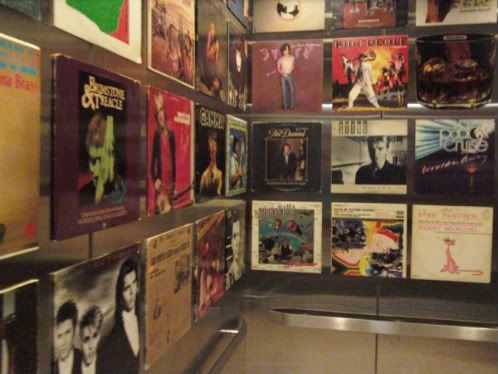 The walls of Trader Joe's

This is unusual for Trader Joe's, whose normal in-store decor themes ebb around the Islands. An oasis in the city if you will.