Smash Labs is located at 1714 Albion street, a very isolated strip of industrial downtown Los Angeles. Tonight I'm here to check out several garage bands and a make-shift artist's gallery.
Think your loser boyfriend's fledging rock band - corner table stocked with vodka, beer and wine with amateur bartender shuffling $2 dollar drinks and a crowd touting conspiracy theories, chief among them that Facebook is owned by the CIA.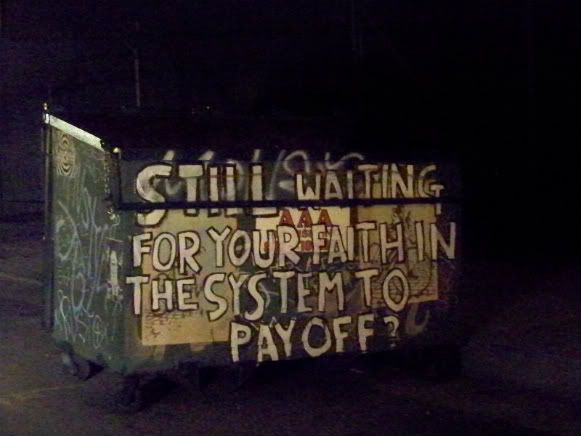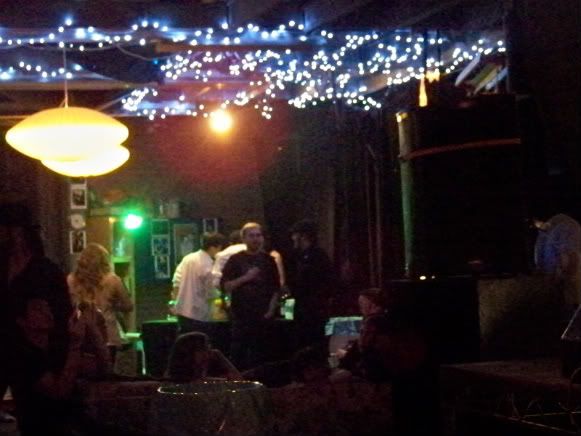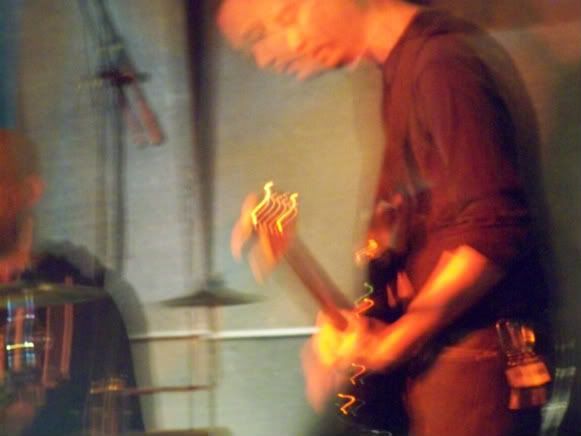 14 Stations of the cross
..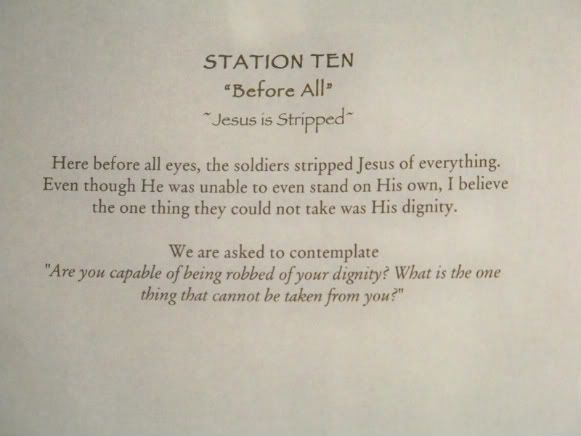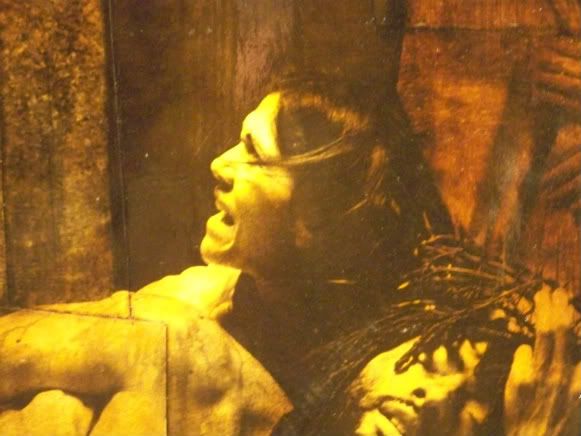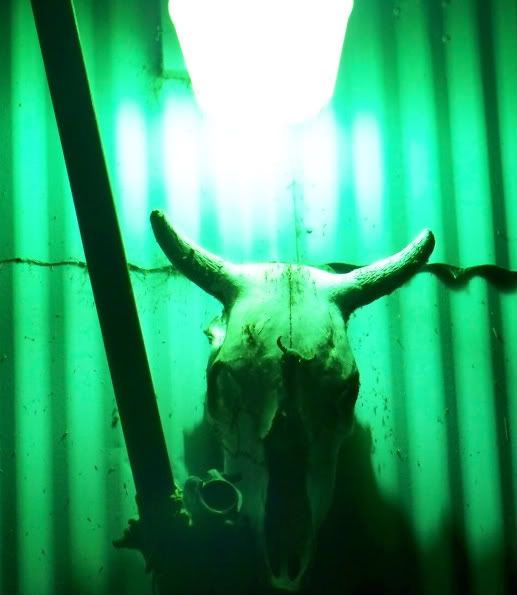 It's Starting to Get Weird..
Outside on the patio..