For most of my life, the Holiday's have been a tempestuous season I'd rather not dive into, but rather tiptoe around in hopes I get out with family ties intact. Two families since fifth grade meant schedules, two dinners, four parents, twice as many presents (to buy, not necessarily receive) and no rest; amounting to what was more of an anxiety ridden nightmare than a relish of Christmas spirit and wintry excess. Although it has been my misfortune to have had some stressful holidays, it is my fortune that I have. I know what I'm missing.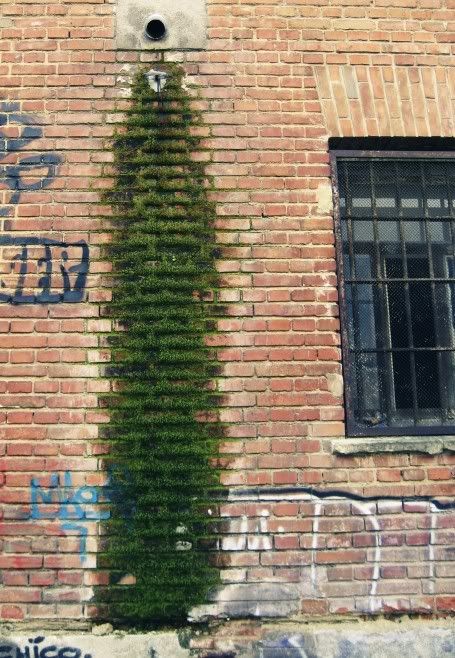 Muck Tree Christmas in The City: Photo by Piano Coctail
This year, November 1st came with a Holiday invitation, and I succumbed to an early Christmas fantasy. Thus ensued my Christmas catalog version of home - over every doorway, a garland laced with Christmas lights, red berries and dangling silver plastic icicles, a touch of fake snow settled on pine cones nailed to my exterior door. There is glitter everywhere and I've dropped only two bulbs. The Thanksgiving dinner menu is written up and I've already scoured the internet looking for the right place setting. Let's spread the cheer. Despite my Christmas spirit, I suspect my neighbors are less inclined to participate in my celebration, their sneering glares at my early rising is something I understand.
At The Grove, a retail mecca meant to exact a European city center, the Christmas tree is being erected. It is "THE" Christmas tree because it is, for the last eight years, the only Christmas tree to be celebrated in style in Los Angeles; an annual event that attracts hundreds of Angelenos and results in miles of traffic bound cars on Fairfax Avenue and 3rd Street.

Trucked in every year and erected in record time, the tree is lit in incandescent fashion. Camera crews and carol singers gather around the monster, made all the more special with the appearance of wispy faux snowflakes pumped above the crowd, a cold midwest fantasy in our hot landscape. The tree is more than 100 feet tall, and takes a crane and small crew to set it in place. Branches are added to give it body and a large wrapped box will appear around the bottom 15 feet for presentation and safety's sake. Thousands of ornaments in every color will be added, and as Santa's House is built, the expectation of Christmas wishes fulfilled grows.

Trust: Photo by Sanjin Jaganjac
You can see it in the line of children that stretches around the block on December first; all ready to sit on Santa's lap and take that endearing photo they will inevitably despise as teenagers. Retailers are baiting their customers and the holiday music is soon to follow. We'll take in so much Christmas cheer, we'll be sick of it at our own Christmas parties and happy to rid ourselves of the lit greenery by New Year's.

I used to feel sick at this onslaught. Just a retailers game of numbers, which it undeniably is a retailer sales game - pushing employees to their hourly limits with last minute sales for shoppers who procrastinated. Angry crowds and loud crying children in malls. Too much traffic and too many people pushing shoulder to shoulder with large packages in tow. No less in Los Angeles, the city of road rage. However, it still manages to be a magical two months (one if you don't start your holidays with the retailers.) Despite what family you have or urban sprawl to navigate, there is something about pushing each other into awkward situations in which you have to participate. Those evenings in which we try to forget why we annoy each other so much, that we really do care if each of our relatives and friends live or die creates a moment of fulfillment. We are loved, we are appreciated and we took the time to say that with presents or just our presence. I missed that valuable lesson growing up, in my naivete, I just wanted the scenery.

So here I am, a semi-adult, saddened by the inconveniences the Holidays present but satisfied that this time I've got it all (or most of it) figured out - the family, the scenery and the spiked eggnog. The upcoming movie starring Reese Witherspoon and Vince Vaughn, Four Christmases, is a great reminder of the time honored tradition of avoiding family during this coming season, but maybe I can forget all that and remember, for just a few moments in Los Angeles, fake snowflakes falling lightly, it's the happiest season of all.