One breezy Sunday afternoon, my hubby and I made the time sucking drive to Malibu in hopes that we might secure a nice spot for a sunset walk on a relatively secluded beach. With little fanfare, we find El Matador State Beach and drift into the hidden dirt parking lot, pay the $4 dollar fee for our time there, and practically slide down some scarily steep wooden steps down to the sand. The wind was gusty and very cool, matching the temperature of the water and it's viscious waves slapping themselves against immense craggy bedrock and splashing inside small caves located at the base of the cliff and the end of the shore. The people here were lounging quietly, and I manage to bump into a woman carrying multiple composition notebooks (must be a writer). First we head South and come upon a wedding taking place. They are crowding together to take photos, and the groom picks up his bride in his arms to save her from the fray. Adjacent to the merry group, what looks like a magazine photo shoot is in session (tall model, photographer, lighting assistants, etc.) and beach goers are pleasantly watching the scene. we walked on, our feet sinking into cold sand with each step.
The shore is not very long, its width superficial, as in high tide there seems to be no beach to walk on. El Matador is very rocky, making it more fun to dodge the rushing water and giant seaweed balls, but resulting in stretched toes and sore heels. I almost feel as if I'm visiting a shivery stony beach in San Francisco. I need a thicker jacket.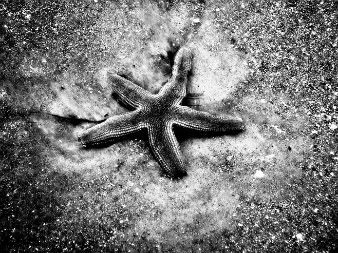 Within a matter of minutes, the beach ends and we turn to meander towards the Northern Shore. It is far less rocky and broader than its counterpart. More domesticated, it is covered with private homes, their children and parents out playing ball or attempting to surf in the waves. After passing a saddening lifeless bird, and what looks like clear gobs of what must be jellyfish, we decide to head out.
Once more we turn, and the view is breathtaking. The waves have splashed up enough spray to illuminate the large rocks on the southern end of the beach in an illusion of mist, the low sun spreading its rays in sparkles across the water and casting a filmy glow. The cliff stands firm in the background, it's moss and tentacled flora reaching down to the cream colored silt. Imagine the setting of an Irish folktale.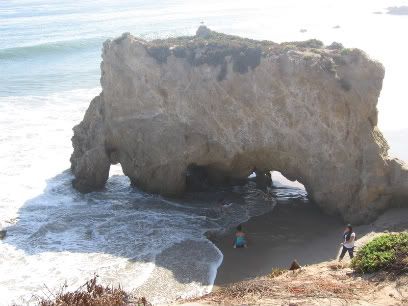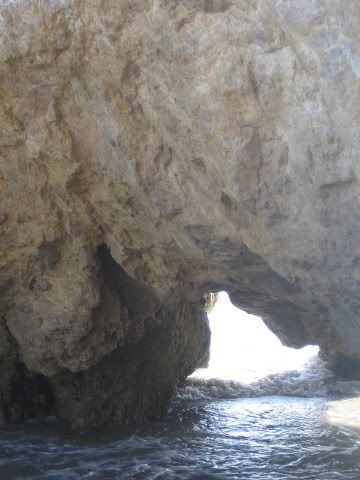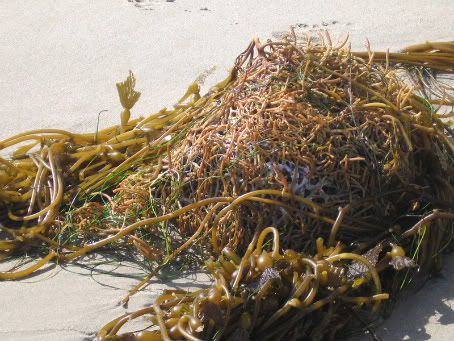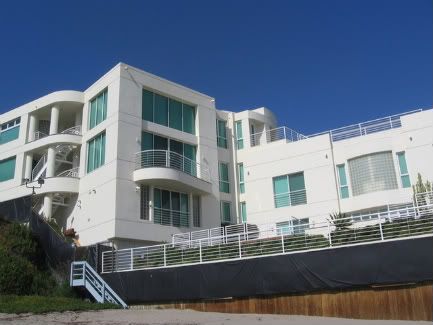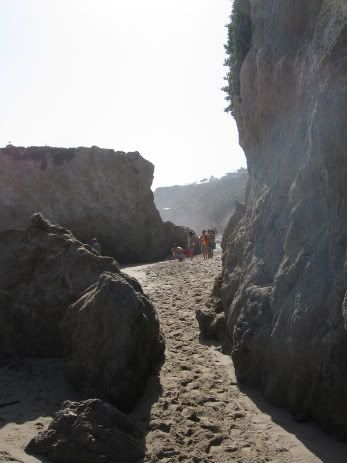 Finally, I arrive at my first exclamation - such a magnificent panorama cannot be accurately pictured by yours truly. You'll see I'm no picture pro, but the outline of the reality still shines through. As far as secluded beaches go, we've yet to test this beach on a hot sunny day when crowds are at their worst, but it looks like this beach may be more a local spot than tourist traveled. Clandestine beaches are hard to come by, but El Matador appears to fit the bill. With this in mind, the next sunny day that requires a bathing suit will take place at this discrete destination.